WHAT IS

MOOMIN LANGUAGE SCHOOL?
Moomin Language School is an immersive English learning service for early learning organizations with children between the ages of 3 and 7. Our goal is to make playful and active early language learning available to children all over the world. With Moomin Language School, any learning organization can start to teach a foreign language to the children in their care.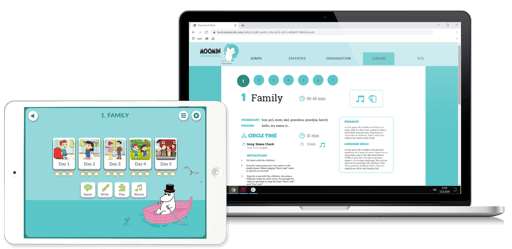 IN A NUTSHELL
Over 1,000 learning games

Over 400 playful group activities

A native speaker model

Based on research and Finnish education

7 levels and themes: Families, Nature, Me-project, Friendship skills, Creative expression, Living creatures, The world
THE BEST OF BOTH WORLDS
Moomin Language School combines digital learning games with guided play and individual learning with group activities to give children a well-rounded, holistic learning experience where language skills are combined with 21st century skills supporting children's overall development.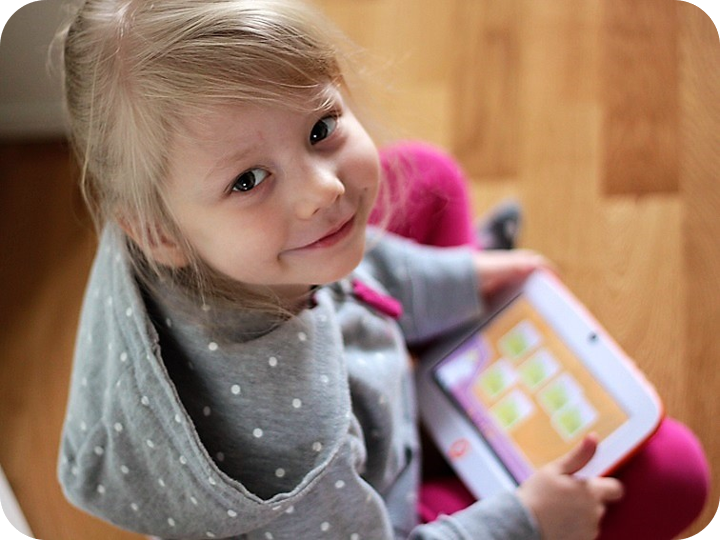 STEP 1: LEARNING APPLICATION
Our story-based learning application teaches children the basics of English, sparks joy, and nurtures children's confidence. With the encouragement of the beloved Moomins, each child can explore English individually as they practice ICT skills and independence.

Weekly themes and over 1,000 learning games immerse children in English - all it takes is 5-15 minutes, five days a week. The application's time limit ensures that children have plenty of time for off-screen activities, too. Our native speaker model supports children's pronunciation and speaking skills from start to finish.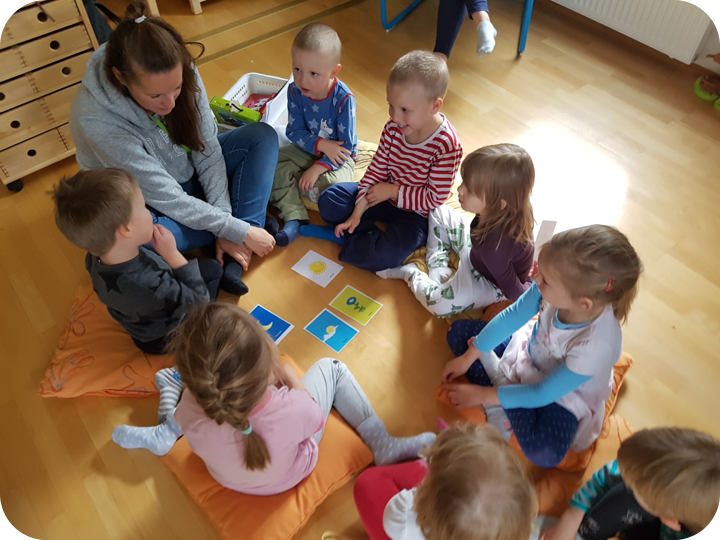 STEP 2: PLAY-BASED GROUP ACTIVITIES
Interaction is vital for language learning. That is why you'll also receive activity plans that help you bring the new language to life through play, communication, and encouragement. With our unique method, you can confidently guide children to experience English.

Our activity plans include over 400 songs, rhymes, stories, drama, movement games and arts & crafts activities. You can run the activities as one session once a week or incorporate individual games and activities into your daily routines throughout the week.
A UNIQUE LEARNING METHOD
Moomin Language School is based on research and several learning theories. We combine language immersion, spaced learning, flipped learning and the world-renowned Finnish education principles to create the best possible environment for young learners.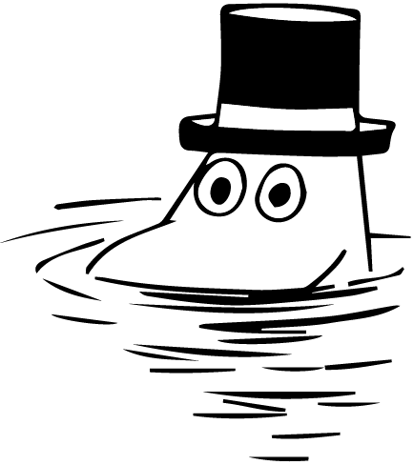 LANGUAGE IMMERSION
Instead of studying, children in Moomin Language School learn English the same way as they learned their mother tongue: by experiencing the language through games, songs, stories, and play.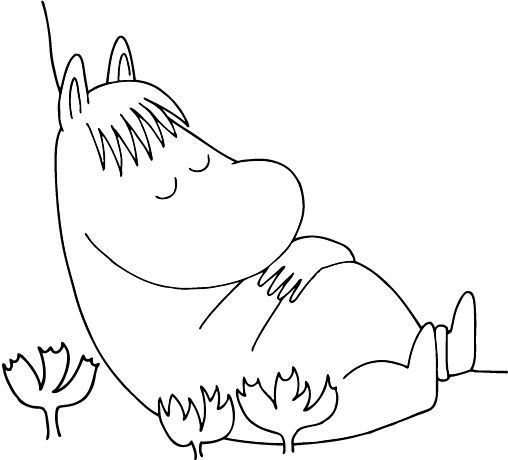 SPACED LEARNING
Research shows that short, frequent learning sessions enhance learning and memory. That is why children in Moomin Language School learn with the learning application no more than 5-15 minutes every weekday.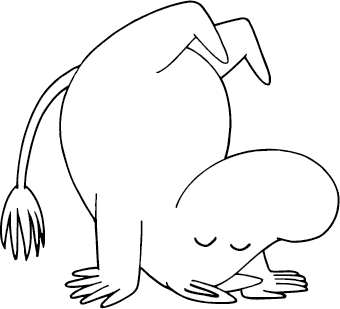 FLIPPED LEARNING
In the flipped learning method, individual learning happens before group sessions. This boosts children's confidence and allows you to focus on building a connection with the children.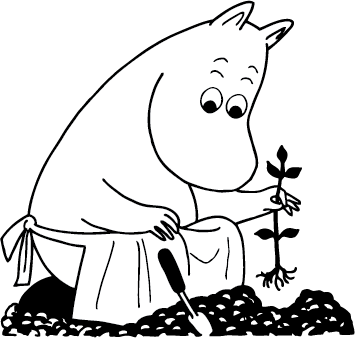 FINNISH EDUCATION
We focus on learning on the child's terms. This means holistic learning and active participation through play, exploration and wonder. We support and encourage children and celebrate their successes with them!
SUPPORTING EDUCATORS OF ALL LEVELS
Whether you are a brand-new education professional or have years of experience, Moomin Language School is here for you! You don't need to be a native English speaker or an English teacher to use Moomin Language School. A basic level of English, a curious mind, and the courage to try something new are enough – we will provide the rest and support you every step of the way.
And if you are a professional English teacher? That is wonderful, welcome aboard! We are sure that Moomin Language School can provide you with a wealth of ideas and materials that support your students' language skills and overall development while reducing your planning time.

Our online teacher training walks you through the basics of early language development and how to introduce a new language to young children. Our activity plans come with easy step-by-step instructions to support all educators regardless of teaching experience. Experienced educators can adjust the activities to fit their needs. Each activity comes with a pedagogy explanation to help educators understand how the activity supports children's learning and what skills children are practicing.

All our audio material is recorded by native speakers of English. Our activity plans include pronunciation models and useful phrases to support educators who may feel unsure about their own English. All our songs, rhymes and stories come with recordings that you can use during the play sessions.