Moomin Language School makes it easy for early learning organizations to embrace innovative English teaching on children's terms. We help educators introduce English to children through play – without stress or hours of planning.

Beloved Moomins encourage and guide children through learning experiences that are based on family, friendship, braveness and nature.

With Moomin Language School, children learn more than language. They embark on a journey of life-long learning through empathy, creativity and joy.

Let the adventure begin!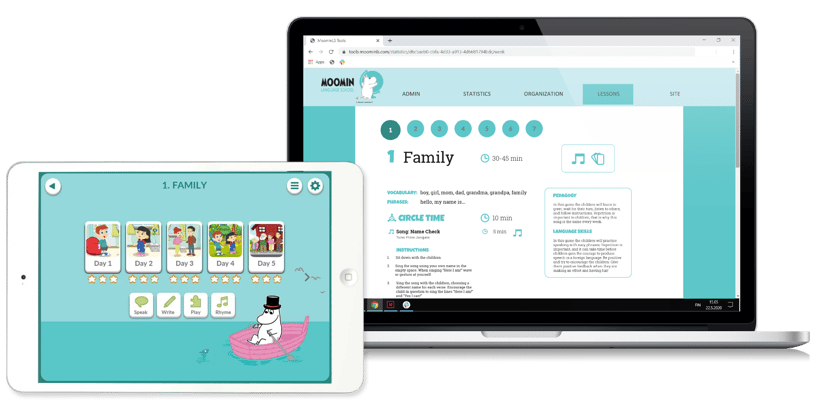 EDUCATORS
Teach English without stress, hurry, or worry!
We know how hectic the life of an educator is. We want you to enjoy your work and not get stressed out by it. That is why we have developed a service that lets you focus on what's important: being with the children. You don't need to be an English teacher to start; we will train and support you every step of the way.

Our learning application and activity plans help you teach children English through games, songs and stories without hours of planning and preparation. Run the activities as they are or adjust them to your liking – you have the final say!

Would you like to try it out for yourself?
MANAGERS
Support your staff in delivering world-class education!
Introducing English learning to your organization doesn't have to be difficult or expensive. Your staff doesn't need to be English teachers; as long as they have a basic level of English and are excited to learn and try new things, they can start using Moomin Language School right away.

We will train your staff and support them from day one. Our materials help your staff develop their language and teaching skills. Our goal is to help you stand out from the crowd and attract both parents and educators.

Would you like to discuss how Moomin Language School could work in your organization?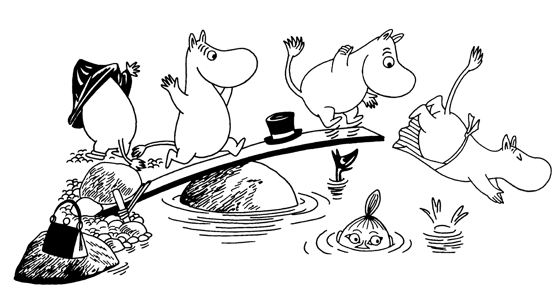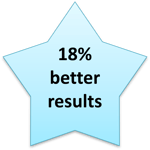 Moomin Language School is not just fun; research shows that it's also effective! With us, children learn English better than with traditional methods and their confidence soars. The research proves what we already know: happy children learn best.
DESIGNED BY TEACHERS, FOR TEACHERS

​
We are leaders in early language teaching in Finland, the world's #1 country in early education. ​
We are dedicated professionals with over 30 years of experience in digital language education.
We are early educators, language teachers, linguists, tech experts, entrepreneurs, parents, and multilingual life-long learners – and we are here to revolutionize education.
​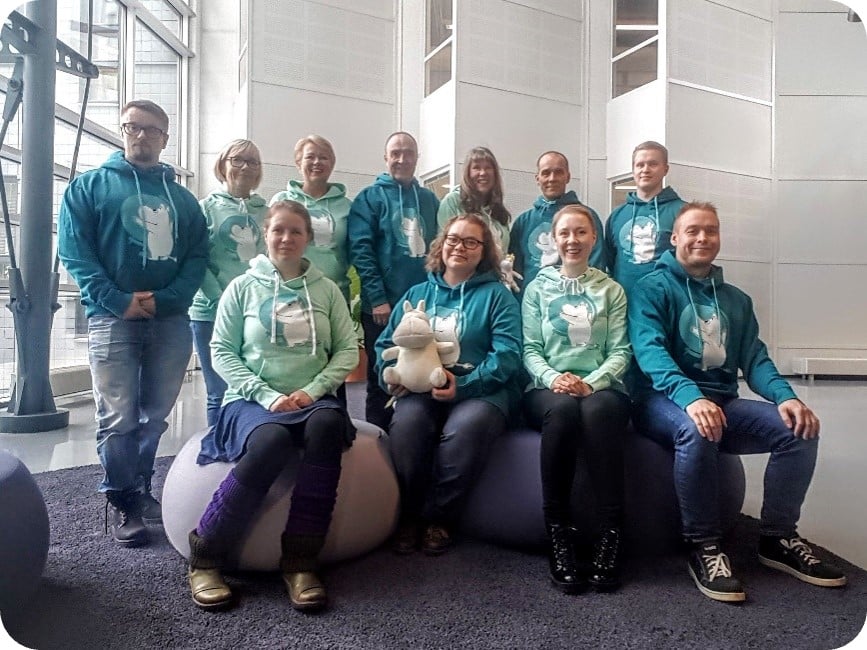 WHY MOOMIN LANGUAGE SCHOOL?
"We are very impressed with the research-based learning method and high-quality educational content."

"The program has done wonders for our shyest kids that are now much more vocal and confident in participating."

"Moomin Language School's digital language immersion has given both the children and us teachers the courage to speak English."

"My daughter likes Moomin Language School very much and doesn't want to be absent from kindergarten for any reason when there's a playful lesson."

"The lessons are easy to follow and the program is full of fun and songs and activities."