APPLY FOR A FREE TRIAL!
Moomin Language School introduces English to 3-7-year-old children in kindergartens, primary schools and language clubs.
We know that choosing a new service is not easy, and we want you to be confident in your decision. That is why you can now sign your organization up for our free trial period, and test Moomin Language School for a month with the children in your group!
Are you based in Finland? Please contact our Finnish reseller instead.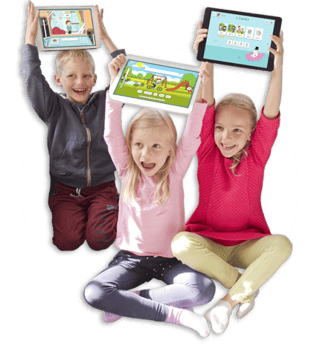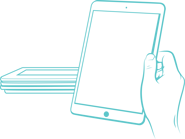 1.

FILL IN THE TRIAL FORM
Fill in the form at the bottom of this page to apply for the trial and start your journey in early language learning!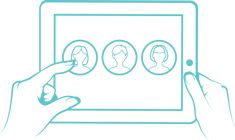 2. CONNECT WITH US
After receiving your application, we will set up the trial accounts for you and your child group. Then we will contact you with step-by-step instructions to help you get started.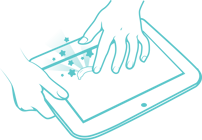 3.

START LEARNING
After everything is set up, you and the children are ready to begin. And we will be with you every step of the way to support and guide you. Happy learning!
NOT READY FOR A TRIAL YET? BOOK A DEMO!
If you are not ready to do a 1-month trial with your child group or class but would like to know more, please get in touch with us! We would be happy to have a short demo meeting with you. In your message, please tell us which organization you are representing and any questions you have about Moomin Language School. We will prepare the meeting based on your needs.